Arkansas Mortgage Calculator
Use our home loan calculator to estimate your monthly mortgage payment.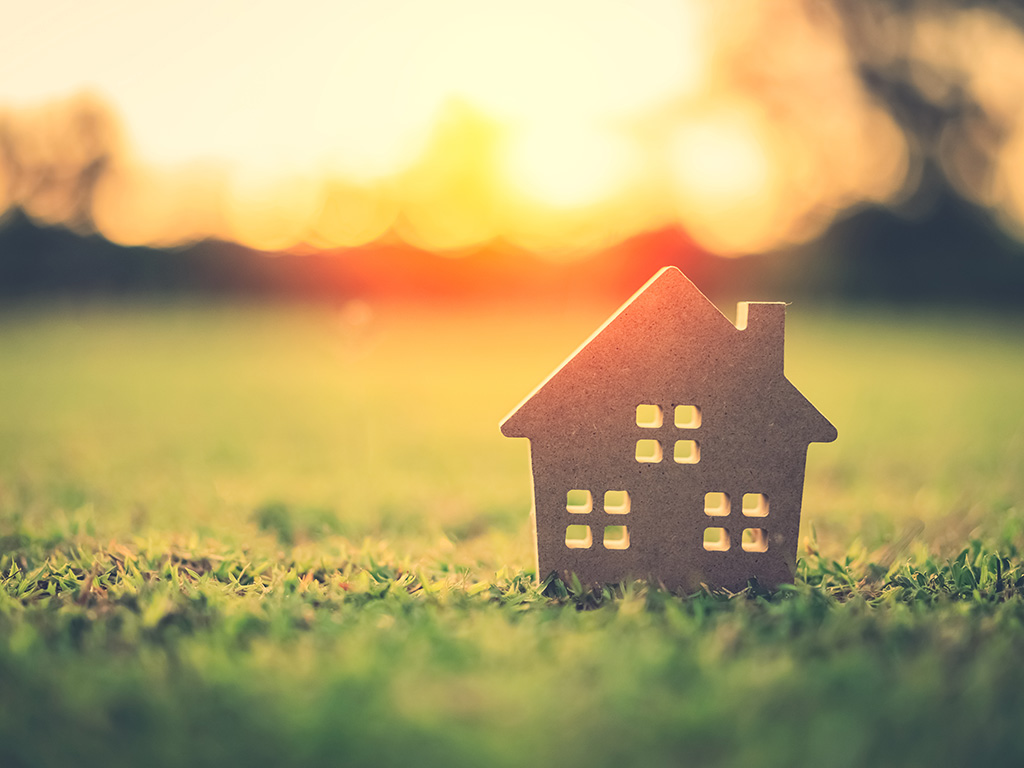 Buying a new home in Arkansas can be stressful, but with Stone Bank Boulder Home Loan Rate Guarantee, the mortgage loan search just got easy.
Our local lenders will work to provide you with the best home loan rates.
Looking for the lowest home loan interest rate with the best terms can be a full-time job, but you shouldn't be the one to do all the work. That's why we've created the Stone Bank Boulder Home Loan Rate Guarantee.
We'll work to provide you with the best home loan offers. If you find a bank advertising the same loan terms at a lower interest rate, we'll meet or beat their offer*.
*Terms and Conditions
Home Lenders

in Your Back Yard
We know Arkansas because we live here.
From Chenal Valley to the River Market and the steps of the Capitol, you want to work with local home loan experts who understand Little Rock and the surrounding area. Stone Bank's home loan lenders are happy to assist you and your realtor with the friendly, accessible customer service you know and love.
At Stone Bank, our home loan officers are ready to help walk you through pre-approval to closing on your home. With our state-of-the-art filing system, we can help you and your realtor keep track of everything you need right from your computer screen. We also have experience working with a diverse range of customers with different mortgage needs. From farmers to the self-employed, we'll work to get you qualified.
Goodbye Landlord, Hello Home!
Whether you're a first-time homeowner or just looking for new real estate, there are few joys in life that come as close to purchasing a new house. Stone Bank's goal is to make the path to homeownership in Arkansas as simple and stressless as possible. With our quick application and filing process, we can take you from pre-approval to closing in just a few days*, accelerating the financing process and getting you into your new residence sooner.
Buying a home gives you access to wealth by building Home Equity when you make your mortgage payments, while having something tangible that you own to show for it. As you make your monthly payment and begin living your new life, you'll not only reduce your principal and the total balance of your loan, but you'll also slowly begin to accumulate equity as an asset you can borrow against to pay off high interest credit card debt or student loans.
*Terms and Conditions
Start a Loan Application
Figuring out how much you can afford can be really simple. However, if you do not have the right instructions to follow, then figuring out how much you can afford can be as complicated as debating who has the best tasting slice of pie in town. Let our Mortgage Lenders help you.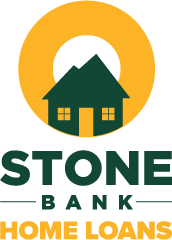 Arkansas Home Loans Done Right by Stone Bank.
We offer a variety of home loans and will help you pick the financing option that best fits your needs and finances.
Offering Arkansans conventional fixed-rate mortgages, adjustable-rate mortgages, second mortgages, jumbo mortgages, and mortgage refinancing, our home loans team can find a plan to make your homeownership dreams a reality. We also offer government-guaranteed home loans like flexible VA mortgages for veterans, FHA mortgages for first-time home buyers, and USDA Mortgages for homes in designated rural areas in Arkansas.
Applying for Your Home Loan
When you are speaking with your Stone Bank Home Loan officer, being prepared will make the process even easier. Here are a few documents you may want to collect before your first meeting:
✓ W2's from the last two tax years
✓ Last two years of complete tax returns
✓ Two most recent pay stubs
✓ Previous two months of bank statements
✓ Proof of down payment, if needed
✓ Basic forms that verify your identity