Introduction
In 1979, Ernest Heidelberger founded E&S Heidelberger Farms, a family-owned farm based out of Lexa, Arkansas. Now occupying 4,500 acres in Phillips County and 12,000 acres in Jefferson County, E&S Heidelberger Farms has grown corn and soybeans for 41 years. With the aim of eventually retiring and passing his operation over to his sons, Curtis and Kyle, Ernest Heidelberger needed a financial partner to not only help him maintain his farm but to provide him the financing to grow his business, making it sustainable and profitable for generations to come.
Testimonial
For the last 15 years, Stone Bank's Senior Agricultural Officer, Vince Stone, has worked with Ernest Heidelberger to provide the financing needed to support E&S Heidelberger Farms' long-term growth. By finding a banking partner he could trust, Ernest Heidelberger established a business to help his family thrive and provide the financial security necessary to begin planning for retirement.
We spoke with Ernest Heidelberger about his experience working with Vince Stone and Stone Bank.
"I haven't had one bad experience, in all honesty. My operation grew too large for my original bank, and Vince stepped up as lender. He'll never knows how much I appreciate him. He is a very direct and honest man, and I really enjoy working with him," said Heidelberger. "I started the farm working with my kids, and they will take it over someday. I plan on retiring in a few years and look forward to enjoying it with my wife, Susan. She's been the force behind this operation, and she deserves it."
Senior Agricultural Officer Vince Stone said, "Ernest runs an excellent operation. He does a lot for his family and has done a fine job of raising his boys. They are hard-working people."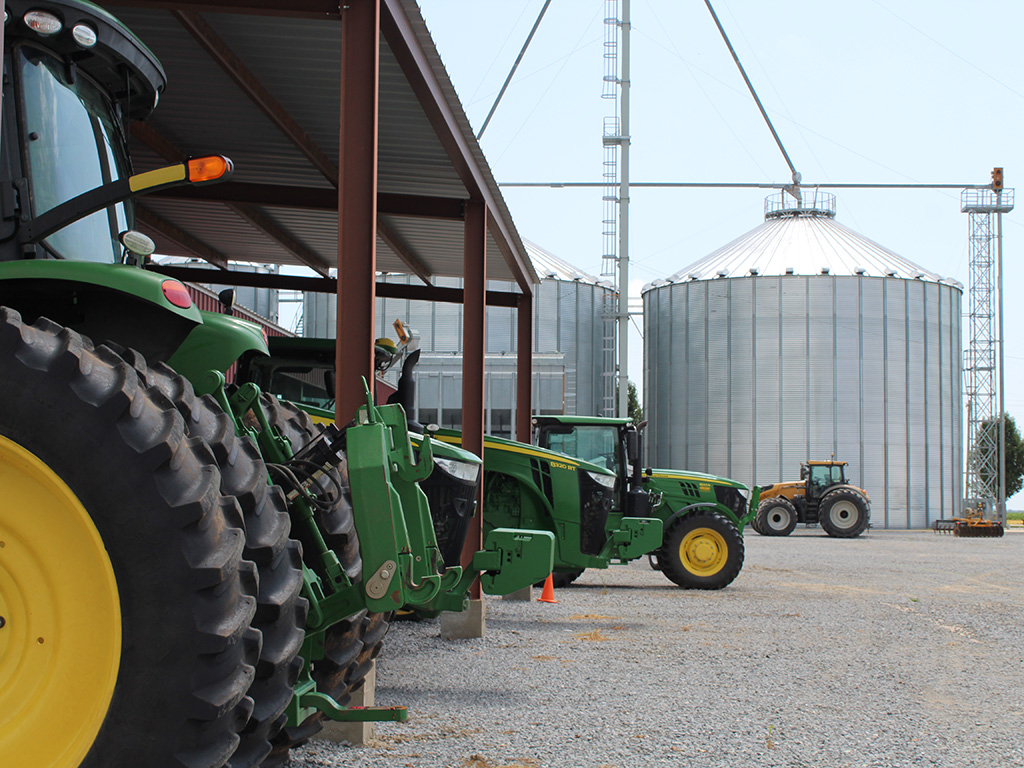 Giving Farmers Financial Roots
Farming is tough work, and finding a bank to help weather the financial challenges that come with it can be even harder. As a bank specializing in commercial loans, Stone Bank has the expertise and experience to help your farming business flourish. We provide a lending option to allow you to keep your mind on your crops instead of worrying about your books.