We're honored to announce that Stone Bank has received the prestigious Bauer 5-Star Rating from BauerFinancial, recognizing our status as a superior and trusted financial institution. This rating is a testament to our unwavering commitment to financial strength, stability, and exceptional service.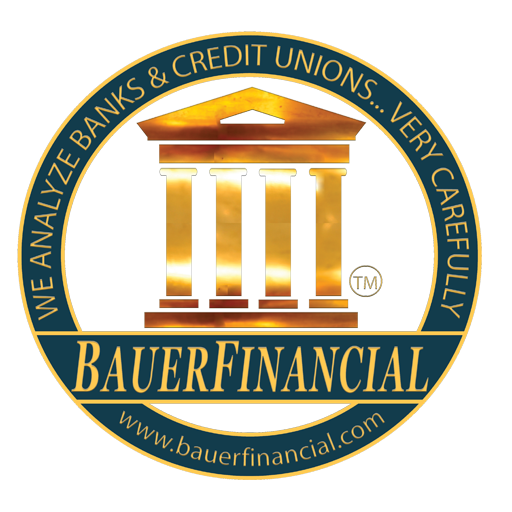 Since 1983, BauerFinancial has been analyzing and reporting on the financial condition of banks across the nation, earning the well-deserved reputation of "the nation's bank rating service." Their ratings are highly respected by regulators, bankers, and consumers alike, providing a trusted benchmark for the industry.
As one of the United States' leading financial rating agencies, BauerFinancial performs its own independent analysis, evaluating data supplied by financial institutions and supplementing it with historical and other relevant data to assign comprehensive star ratings. As a completely independent entity, BauerFinancial does not receive payment to rate any institution, ensuring an unbiased evaluation process. Their ratings are available to the public for free on their website, reflecting their transparency and commitment to integrity
With $700 million in total assets, 115 employees in five states, and physical locations across Arkansas, Stone Bank takes immense pride in achieving a Top (5-Star) Rating. This recognition reflects our dedication to excellence, sound financial management, and commitment to serving our customers and communities.
As one of America's top government-guaranteed small business and farm lenders, Stone Bank plays a pivotal role in supporting our nation's economic growth by providing the financial foundation for entrepreneurs, farmers, consumers, and small businesses. We have grown from a small-town lender to become not only one of the nation's preferred lenders for SBA, USDA, and FSA loans but also one of the nation's most trusted financial institutions.
At Stone Bank, our mission extends beyond financial services. We are dedicated to training our talented team, designing state-of-the-art facilities, embracing the latest technology, and actively contributing to charitable causes to foster robust economies and enhance the quality of life in our communities.
We would like to express our gratitude to our incredible team, loyal customers, and community partners who have contributed to our success and helped us achieve this prestigious rating. Together, we will continue to deliver exceptional financial solutions and make a positive impact on the lives of individuals, businesses, and the communities we serve.