Growing Businesses to Grow Communities
Introduction
Finding financing for expanding a business is one of the main obstacles entrepreneurs face when entering a new phase of their business strategy. From buying commercial real estate to expanding inventory and services, businesses often falter when looking to open a new location, especially when that location is in a new market. Because of these challenges, many banks look for a reason to deny businesses loans rather than finding a reason to say yes.
Since 1983, Trader Bill's Outdoor Sports has served the hunting, fishing, and boating supplies needs of Hot Springs, Arkansas, making it both the oldest and largest sporting goods and marine store in the area. But with increasing interest and demand from other parts of the state, Trader Bill's recently made the decision to expand their business to the Little Rock metro area. To make their new location a reality, co-owners Reji Short, Mandy Short, and Rodney Thomason had to find a bank that would approve a commercial loan to meet their business' unique needs.
Testimonial
Working with Stone Bank's Senior Agricultural Loan Officer, Vince Stone, and Bank President and Chief Lending Officer, Nick Roach, Trader Bill's found a commercial loan to fit their business plan and have recently opened a new Little Rock location near the I-30 and Otter Creek intersection. With their new location, Trader Bill's not only expanded to Little Rock but has also expanded their sports, outdoor equipment, and clothing offerings. The new location also features a boat dealership, bringing new jobs to central Arkansas and meeting the area's quickly growing demand for outdoor recreation supplies.
We spoke with Trader Bill's Rodney Thomason and Reji Short about their experience working with Stone Bank.
"It's extremely easy dealing with Stone Bank. It's a relationship. Old customers of Trader Bill's and new ones will love this location. You can buy a boat from anybody, but when you buy it from Trader Bills, you become part of the family and we treat you like part of the family."

Rodney Thomason
Reji Short said, "It seemed quite difficult with other banks, like they didn't want to work at it. With Stone Bank, it was like going to buy a car. Our main goal was the expansion of our service department. When we applied with Stone Bank, Vince had us approved in just a few days for our business loan. We have a lot of customers who drive from the central part of the state to visit us in Hot Springs. Now they have the convenience of us being in central Arkansas."
"They were fantastic to work with," said Stone Bank's Vince Stone. "Trader Bill's has amazing people, and I'm proud to bring them into the Stone Bank family. They're a top-notch operation with a great support staff."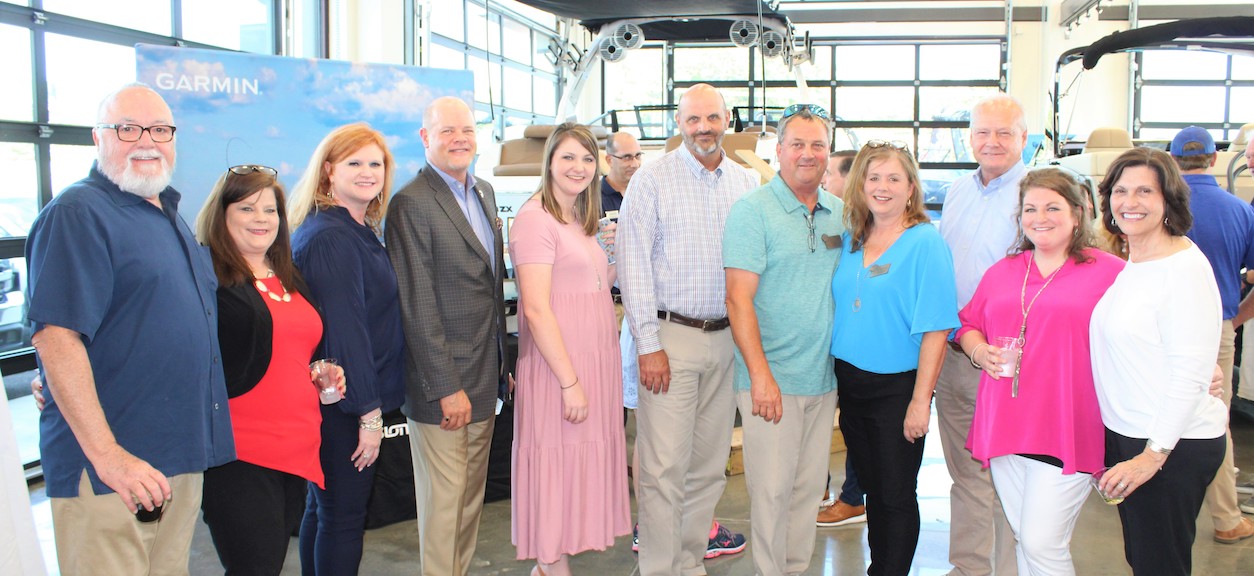 Financing Solutions from a Lender That Cares
If you're starting a new business or expanding your current venture, commercial loans from Stone Bank allow you to invest in commercial real estate or construction, purchase equipment or inventory and start a business line of credit. Stone Bank will work with you to find a commercial loan that fits your business' needs. Start the next phase of your business strategy here.