For Veterans, Active Duty Military, Police, Firefighters and First Responders, Stone Bank is the Home of The Free, a FREE checking account, with a FREE ATM/Debit card personalized with your branch of service, FREE checks, FREE safe deposit box, and INTEREST on your entire account balance.
We will also add a $100 bonus to your account on the first direct deposit*.
Because you stood up for us, Stone Bank wants to salute you with TRIBUTE, Our Free Interest-Bearing Checking account.
Tribute Checking Features:
✓ $100 minimum to open
✓ Interest on entire balance
✓ No minimum balance required
✓ For Veterans, Active Duty Military, Police, Firefighters, & EMTs
✓ Free ATM/Debit Card personalized to your branch of service
✓ Unlimited check writing
✓ 1 box of free checks per year
✓ 1-year small safe deposit box free
✓ Earn interest on your money regardless of balance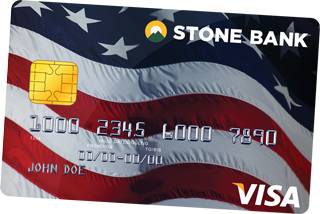 Call for Details: (833) 253-2265
Monday - Friday: 8:30am - 5pm
Tribute Checking requires a $100 minimum opening deposit and interest is paid on the entire balance. Other restrictions may apply. *APY = Annual Percentage Yield. Free first order of checks. Safe deposit boxes subject to availability. Direct Deposit bonus paid when first deposit is received. Call for details.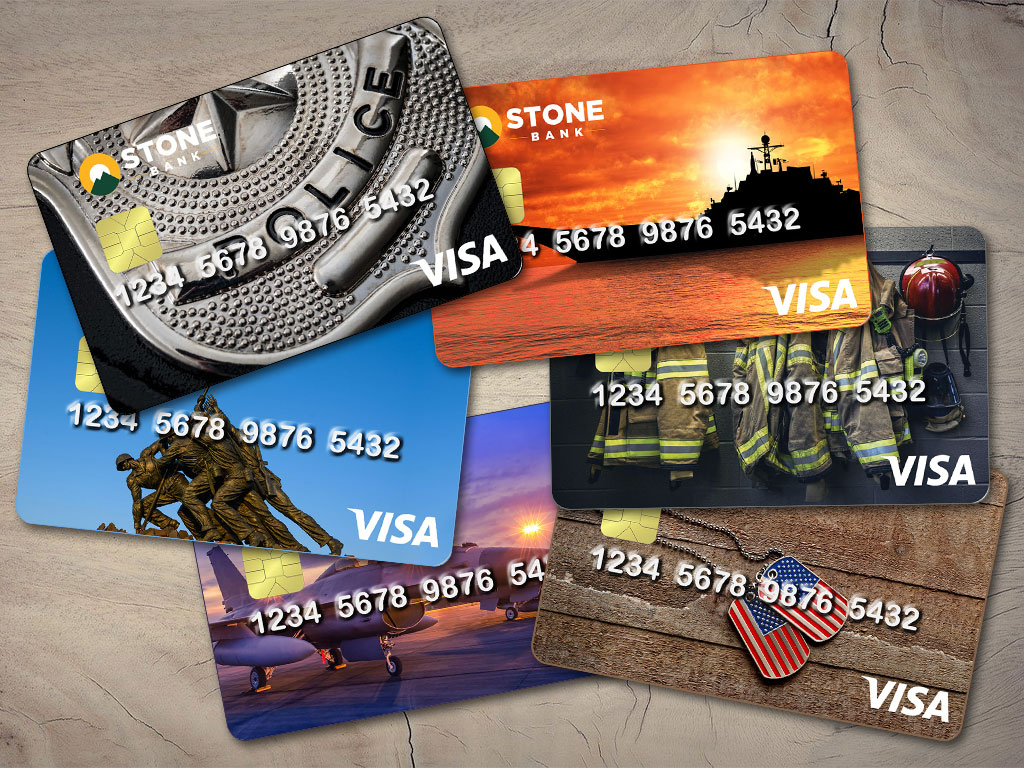 Custom Debit Cards
✓ Apple Pay & Google Wallet access
✓ Customized designs based on your branch of service
✓ Custom designs for First Responders